Ready for adventure? Find it in Newberry, Michigan. This historic village is minutes from one of the most powerful, thundering waterfalls east of the Mississippi River. Hike, ORV, dog sled and snowmobile on breathtaking trails. Or move ever so quietly as you watch for giant moose grazing in the wilderness.
Within a day trip, stand in the shadow of six Lake Superior lifesaving lighthouses. Explore museums full of spellbinding lumberjack and shipwreck stories. Paddle, fish and swim. In the fall, watch the landscape become awash with jaw-droppingly beautiful colors. Plan to stay over for a day or more at Newberry's lodgings and campgrounds. More adventures await tomorrow.
Here are the top ways to experience Newberry's year-round vacationland.
Visit the iconic Upper and Lower Tahquamenon Falls.
Whether this is your first time or 100th, the Upper and Lower Tahquamenon Falls are must visits in all four beautiful seasons. Newberry is one of the closest Upper Peninsula communities to Tahquamenon Falls State Park — a scenic, 30-minute drive to the northeast. Plan on staying three to four hours minimum to fully experience all you can do here!
The Upper Falls is one of the most breathtaking waterfalls in the United States and the largest by tumbling volume in Michigan. Easily access views of these magnificent falls on foot or wheeled-mobility devices. The Upper Falls are over 200 feet wide and 48 feet high. You can hear the 50,000 gallons per second of foamy, root-beer-colored water rushing over the rocky precipice long before you will see it.
Drive to the Lower Falls, or hike the moderately challenging 10.2-mile out-and-back trail between the Upper and Lower Falls. These interactive Lower Falls are well worth the visit! The Lower Falls are a series of five small falls that cascade around an island. You can reach the island by a pedestrian bridge, or seasonally rent a rowboat to get close to the falls. On warm days, you can splash and swim in the churning water.
This is one of Michigan's premier state parks for hiking, paddling, fishing, wildlife and bird watching, snowmobiling and cross-country skiing.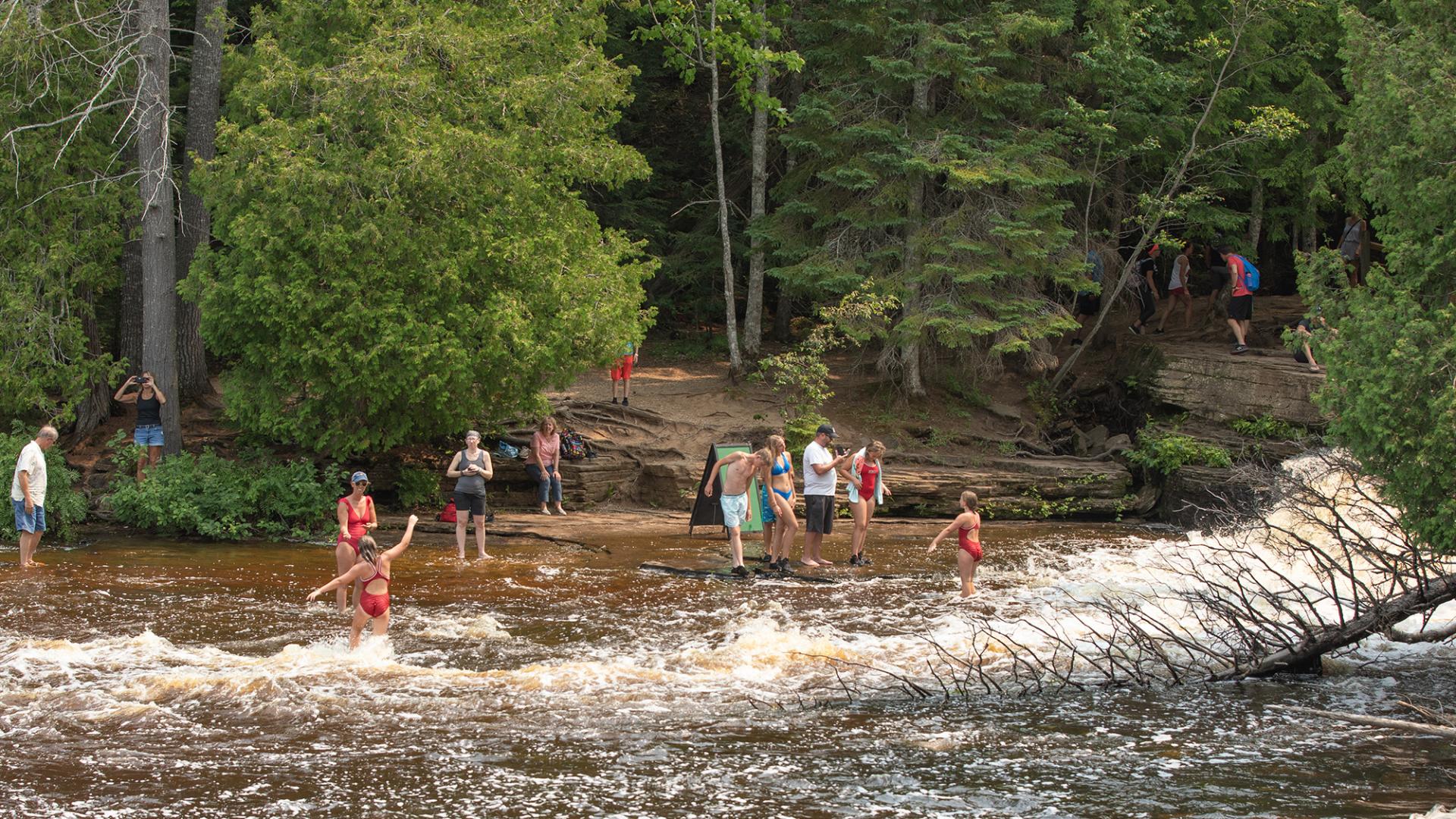 Photo Credit: Upper Peninsula Travel & Recreation Association
Ride the Toonerville Trolley Train and Riverboat to Tahquamenon Falls.
Unforgettable. Board the historic Toonerville Trolley Wilderness Train in Soo Junction, 15 miles east of Newberry. Within 35 minutes, you will ride the Tahquamenon River for two hours, watching for wildlife along its forested banks. The riverboat docks for 1-1/4 hours to allow for a ⅝-mile nature hike (this is not wheelchair accessible) to view the Upper Tahquamenon Falls from the tour company's private viewing area. Then you will retrace the tranquil route to complete your 6-½ hour, round-trip adventure.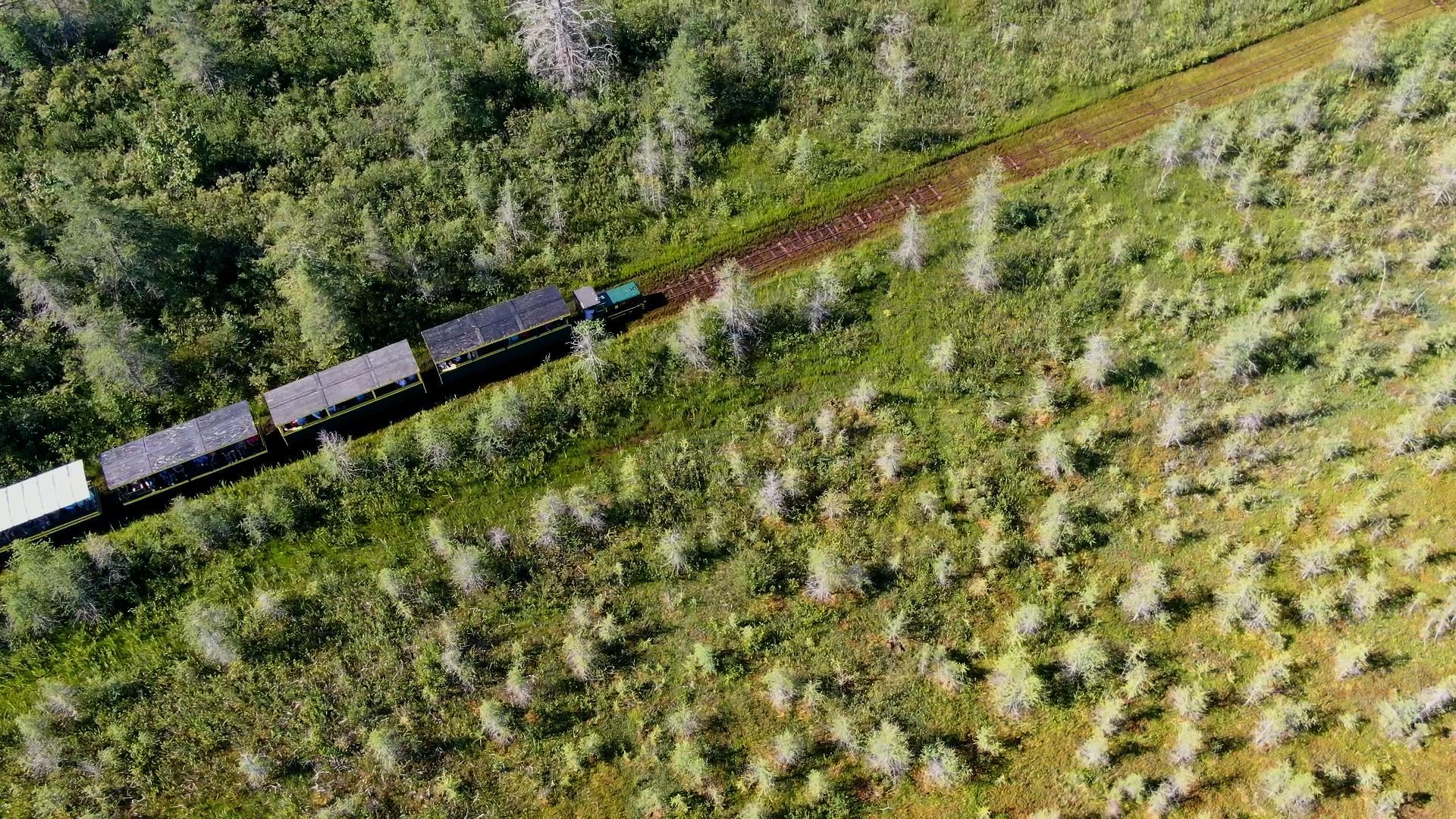 Watch for moose (and other wildlife) in the Moose Capital of Michigan.
Admittedly, seeing a moose is rare near Newberry; however, there are more moose sightings in Luce County than in any other county in Michigan. This makes Newberry the Official Moose Capital of Michigan. Most sightings are in the Tahquamenon Falls State Park and north of Newberry. You are more likely to see moose during the summer and fall near beaver ponds where these giant, elusive mammals feast on aquatic plants. Check out these tips and use our Moose Finder if you do spot one!
Other wildlife you may see or hear are white-tail deer, coyotes, porcupines, otters, minks, foxes, black bears, wolves and 125 species of nesting birds and hundreds more species of migrating songbirds, raptors and shorebirds. For an abundance of wildlife, explore the two Seney National Wildlife Refuge locations.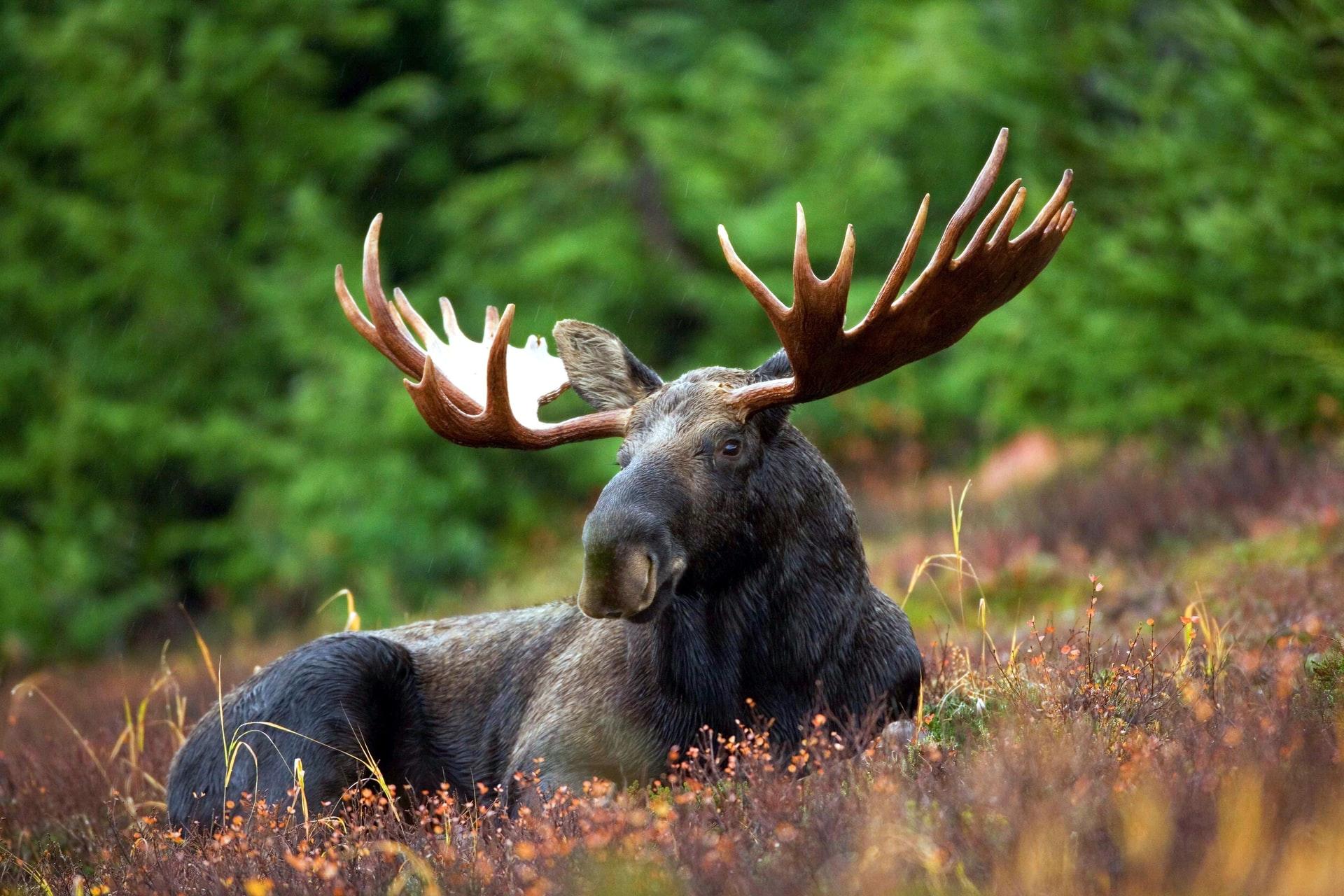 Take a photo while feeding a bear cub at Oswald's Bear Ranch.
Cameras are a must at Oswald's Bear Ranch, the largest bear-only ranch in the United States. One of the top family friendly attractions in the Upper Peninsula, it is just north of Newberry. Here you can see 40 rescued bears in two habitats, watch cubs splash in a waterfall and even take a family photo feeding one of the cubs.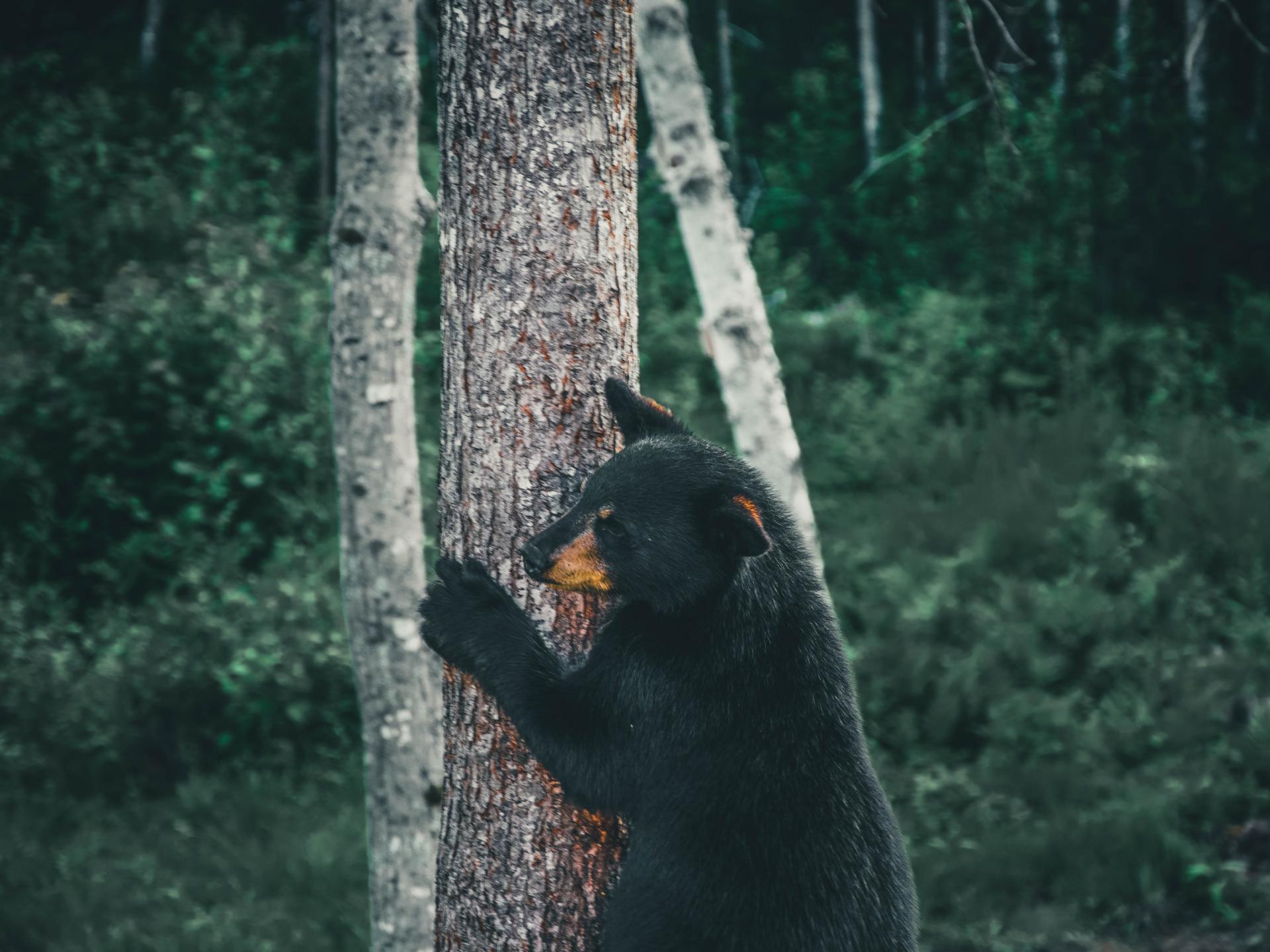 Golf on 200 pristine acres at Newberry Country Club.
This beautiful public course is newly renovated with redesigned bunkers, lengthened holes and new tee boxes making it fun for beginners to scratch golfers. The course includes a restaurant, pro shop, clubhouse and PGA professionals available to offer instruction.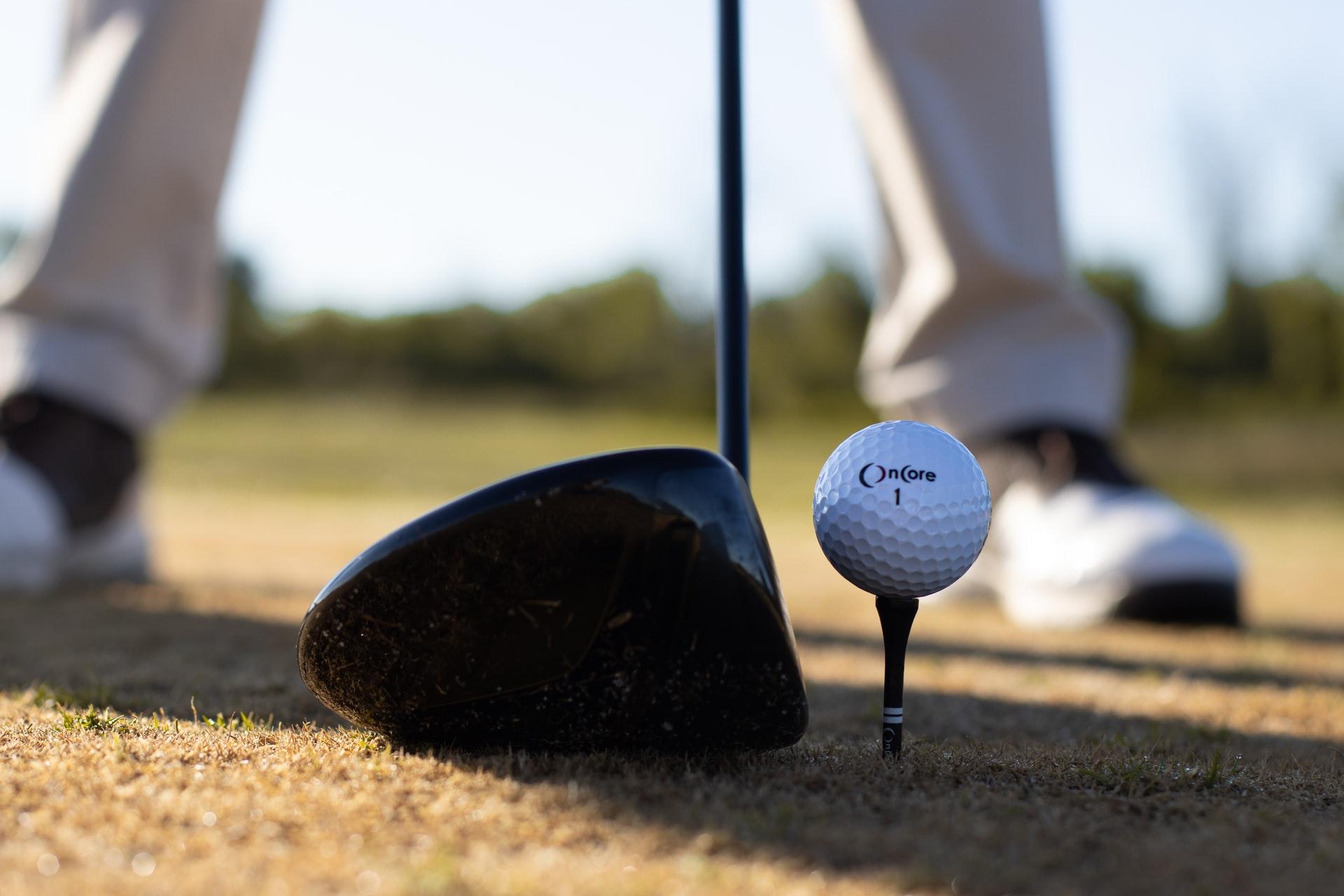 Set your pace biking Tahquamenon Country's scenic twists and turns.
Whether you traverse more than 25 miles of marked trails or take off on hundreds of miles of two-tracks or back-country and logging roads, you can reach many popular Newberry-area landmarks, beautiful coastline and forested scenery on two wheels! Plan your next biking adventure.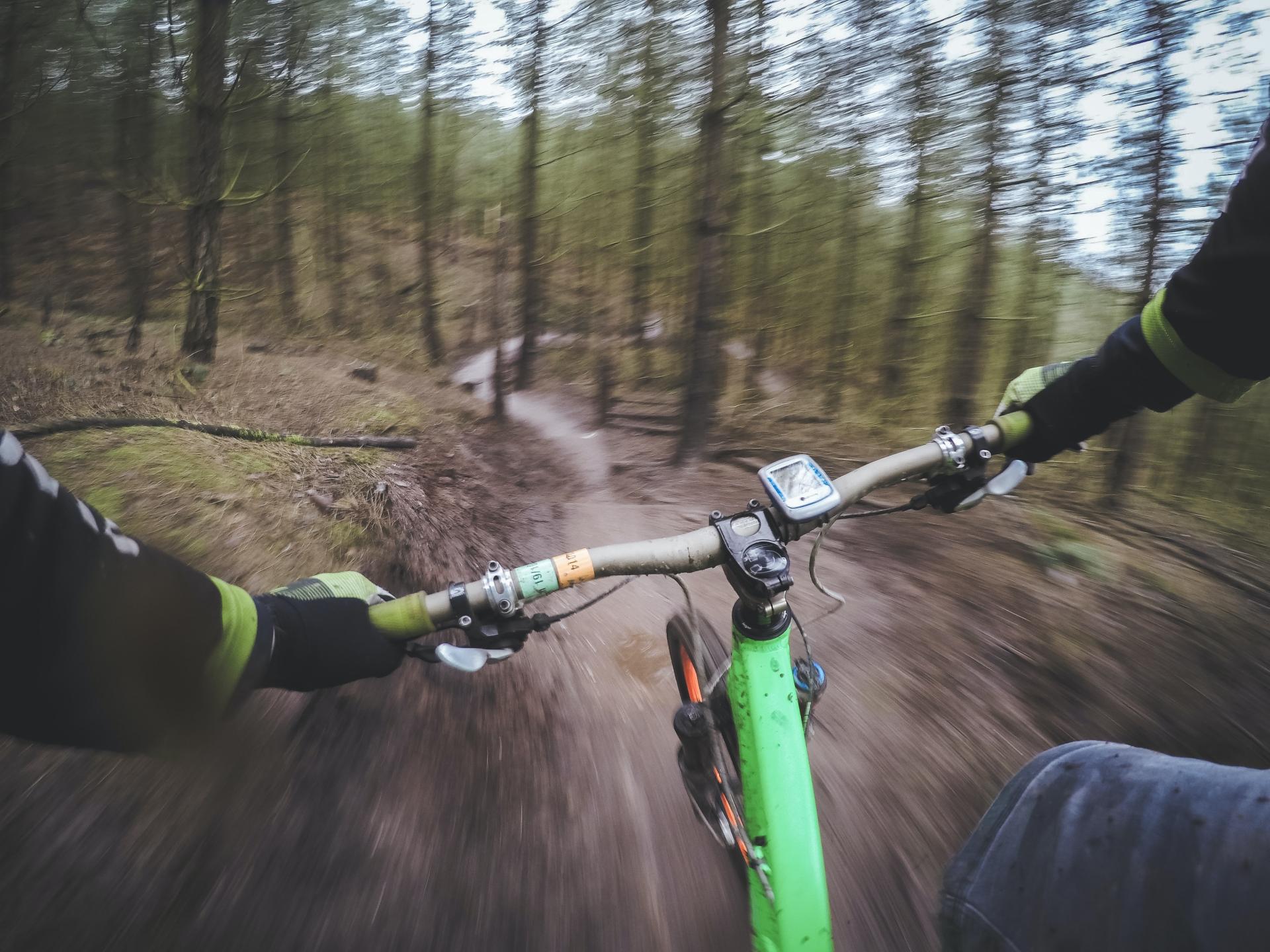 Hike to thundering waterfalls, scenic overlooks and along the North Country Trail.
It's difficult to describe the mix of exhilaration and tranquility you will experience on the hiking trails around Newberry. Not only can you hike more than 20 miles in Tahquamenon Falls State Park, but also on the North Country Trail — part of the nation's National Scenic Trail System. Since our trails made the cut for the nation, we hope you add them to your vacation itinerary, too.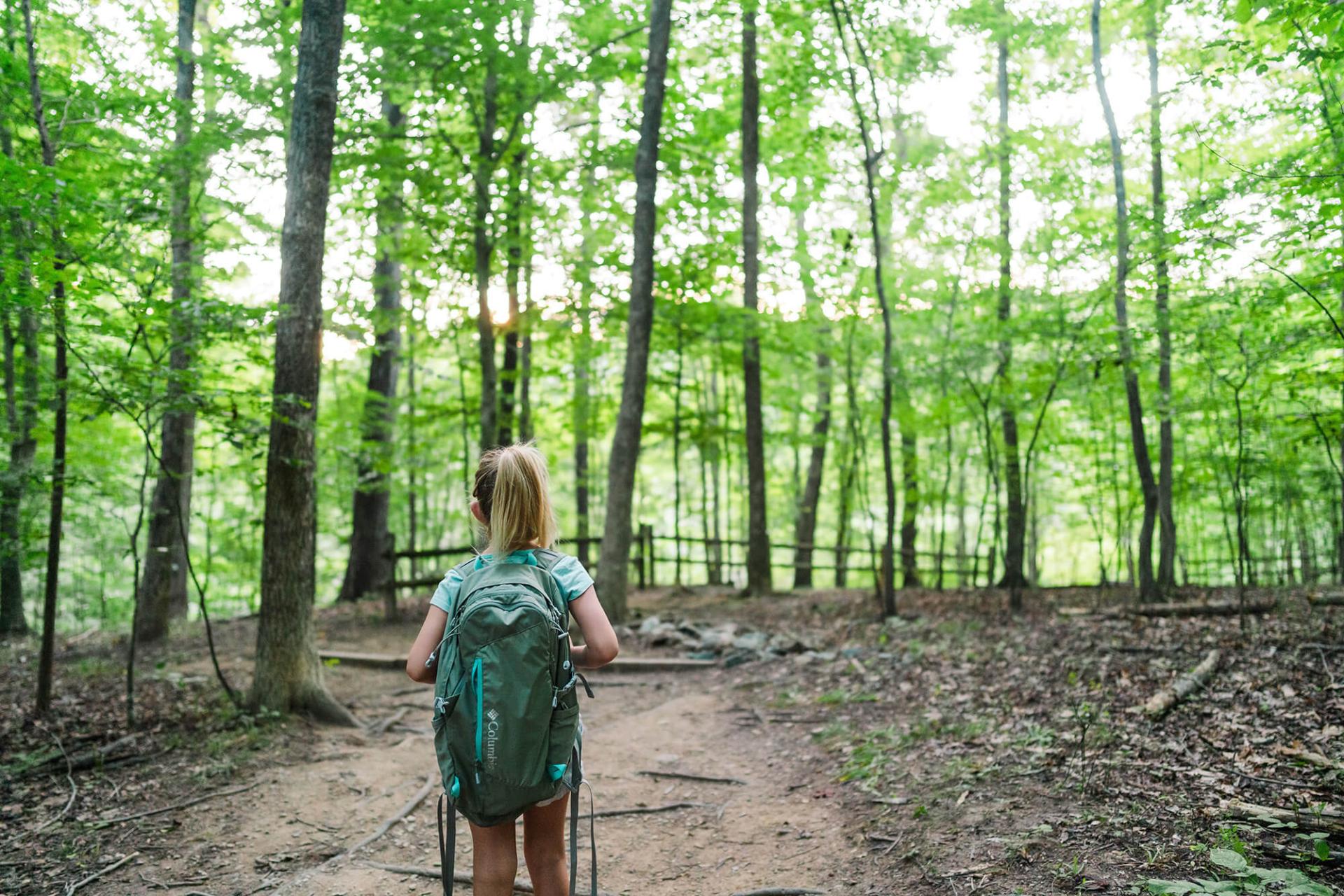 Encounter nature on waters paddled for centuries.
Lifting, dipping and pulling your paddle through the rivers, streams and lakes of Tahquamenon Country will take you places the very first residents and European explorers discovered centuries ago. Kayak or canoe hundreds of miles of rivers and streams, 161 lakes, the Seney National Wildlife Refuge and 32 miles of Lake Superior coastline — all an easy drive from Newberry. Two of the U.P.'s most famous rivers are close by — the Tahquamenon River (89 miles of waterfall and wildlife beauty) and Hemingway's world-famous Two-Hearted River (24 miles of wild water).
Bring your horse on your Newberry getaway.
You will find 25 miles of dedicated equestrian trails and a horse friendly, rustic campground near Newberry. The six campsites at Headquarters Lake State Forest Campground are available on a first-come basis. A day-use staging area also gives easy access to the trails.
Snowmobiling. It doesn't get better than this!
As soon as nature piles up the white stuff, you will hear the whine of snowmobiles throughout Tahquamenon Country. Feel the snowy spray, the screaming speed, the heart-skipping thrills that are unmatched in this snowland. Our 128 miles of groomed trails, sled-friendly lodgings and comfort-food pubs and restaurants make for the best snowmobile vacations ever.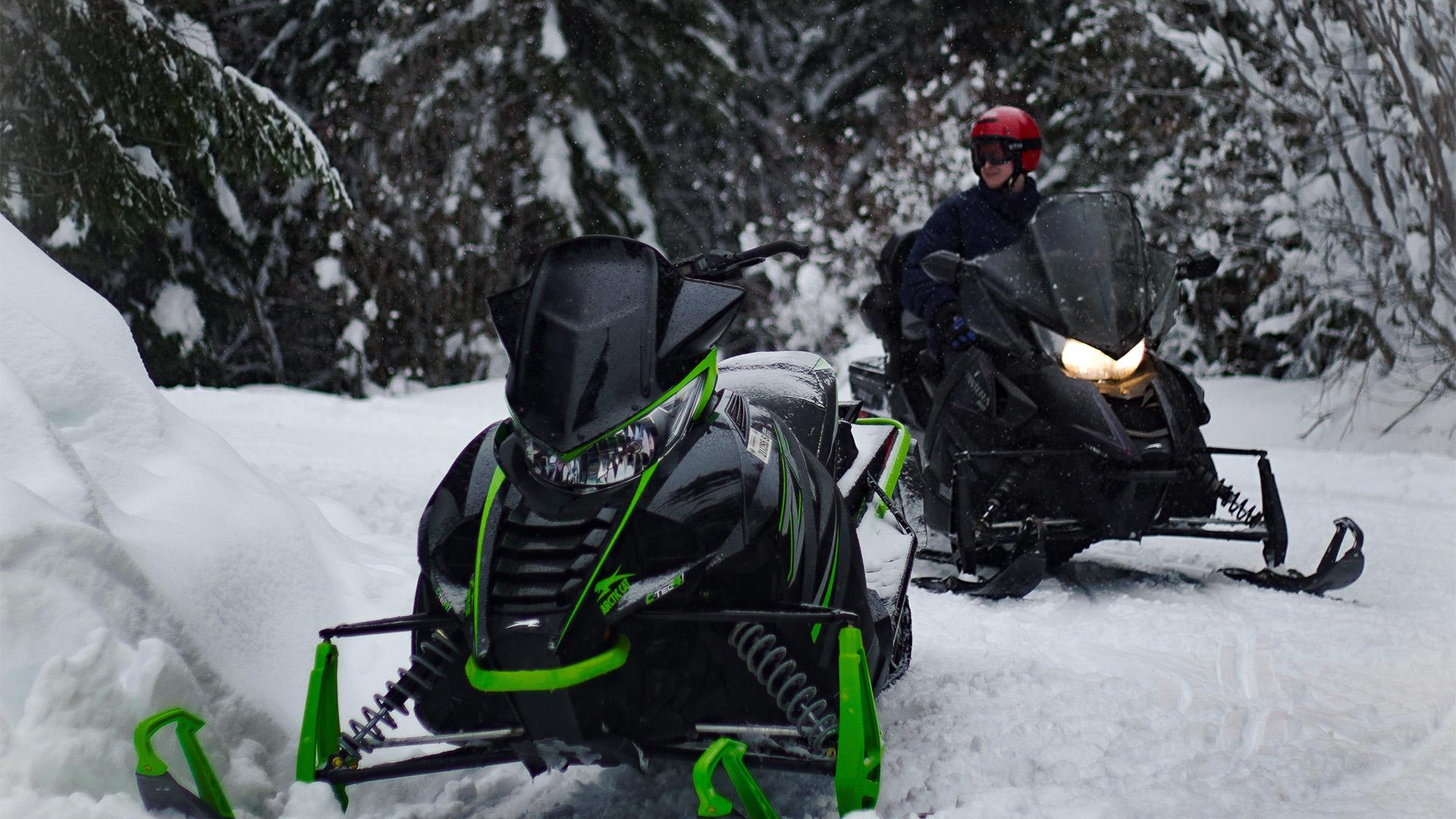 Outdoor adventures abound in Newberry's winter wonderland.
No need to stay at home this winter. Come to Newberry to cross-country ski, snowshoe, fat tire bike and dog sled along our dedicated trails and serene roads. Swoosh and jump down powdery hills at Big Valley Ski Hill, a favorite Eastern Upper Peninsula destination for downhill skiing, snowboarding and tubing. Or spin, figure-eight and zip on skates at Newberry's Barn Ice Arena until warmer weather returns.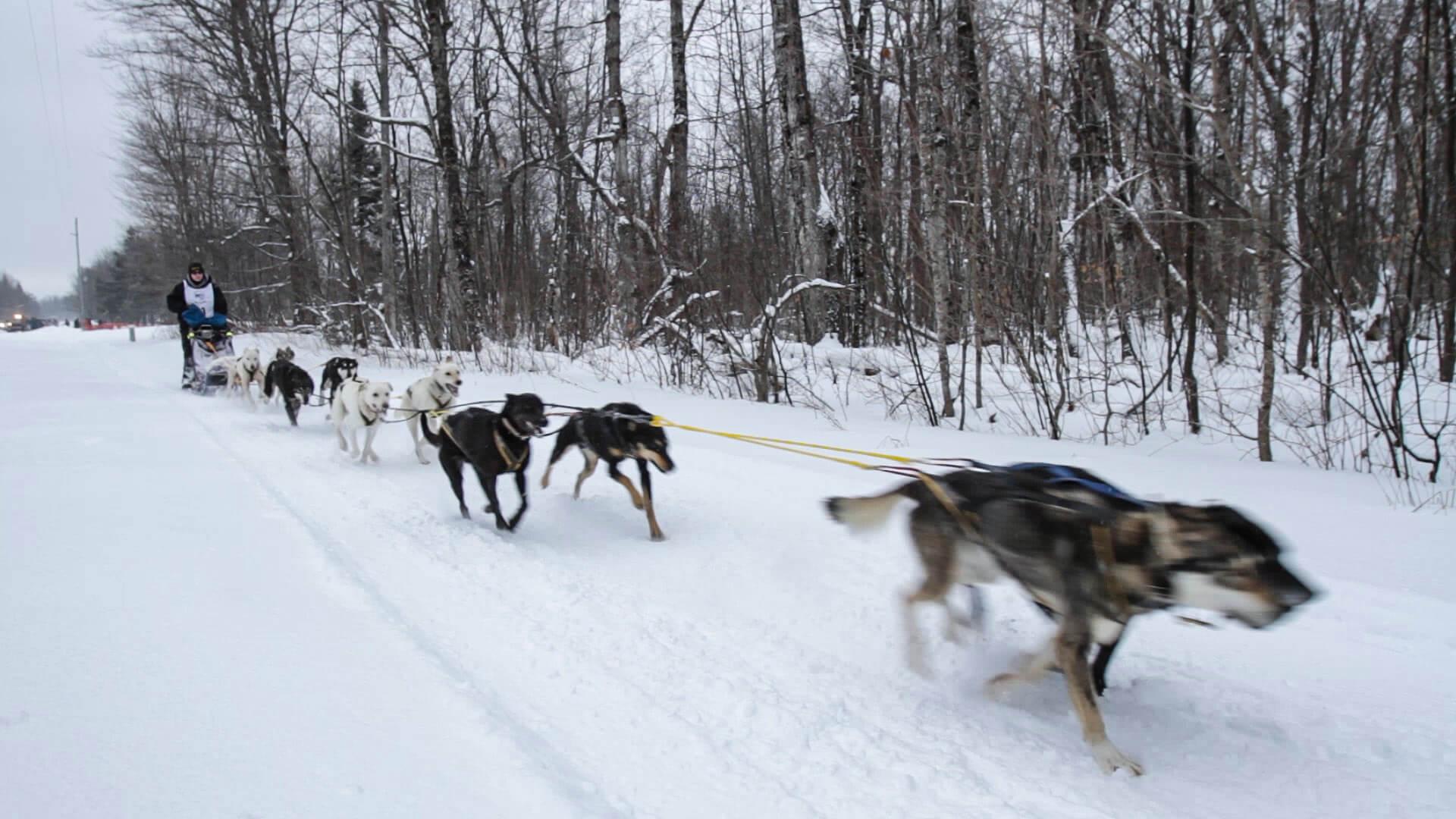 Fling mud riding your ORV, dirt bike or ATV.
From spring to late fall, many of the snowmobile trails convert to off-roading adrenaline rushes. Our 200+ miles of exciting trails make yawners out of most amusement park rides. Add the hundreds of miles of forest and country roads open to ORV/ATV use and you can kick up mud and dust for days.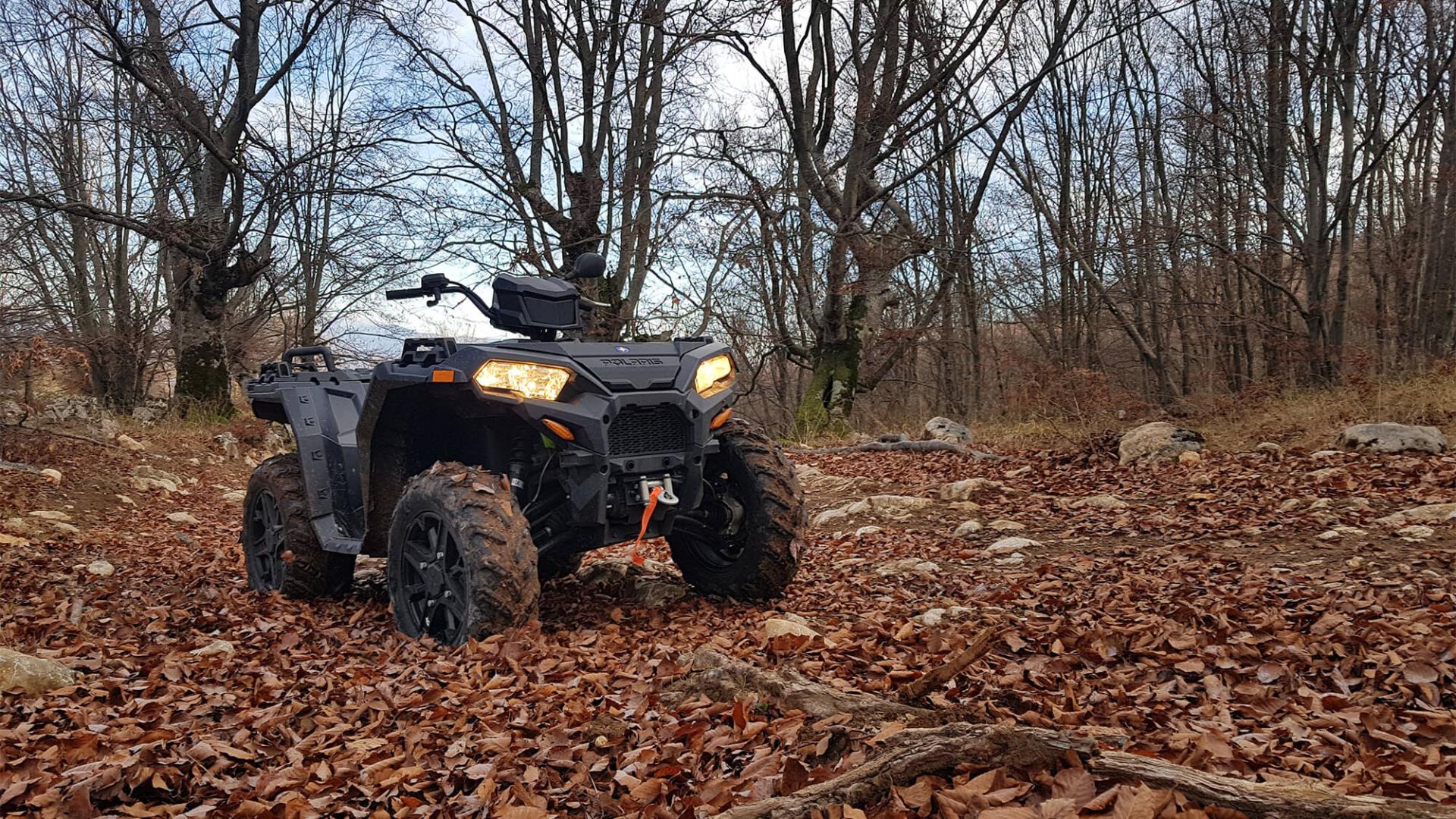 Wet your line in some of Michigan's best fishing waters.
Bring your poles and tackle to Newberry to fish for delicious freshwater trout, salmon, walleye, smallmouth bass, northern pike and panfish. Reel them in from your watercraft, wading into the clear waters, casting from shore or hunkering down in winter on the iced-over lakes. Here are popular places to wet your line near Newberry.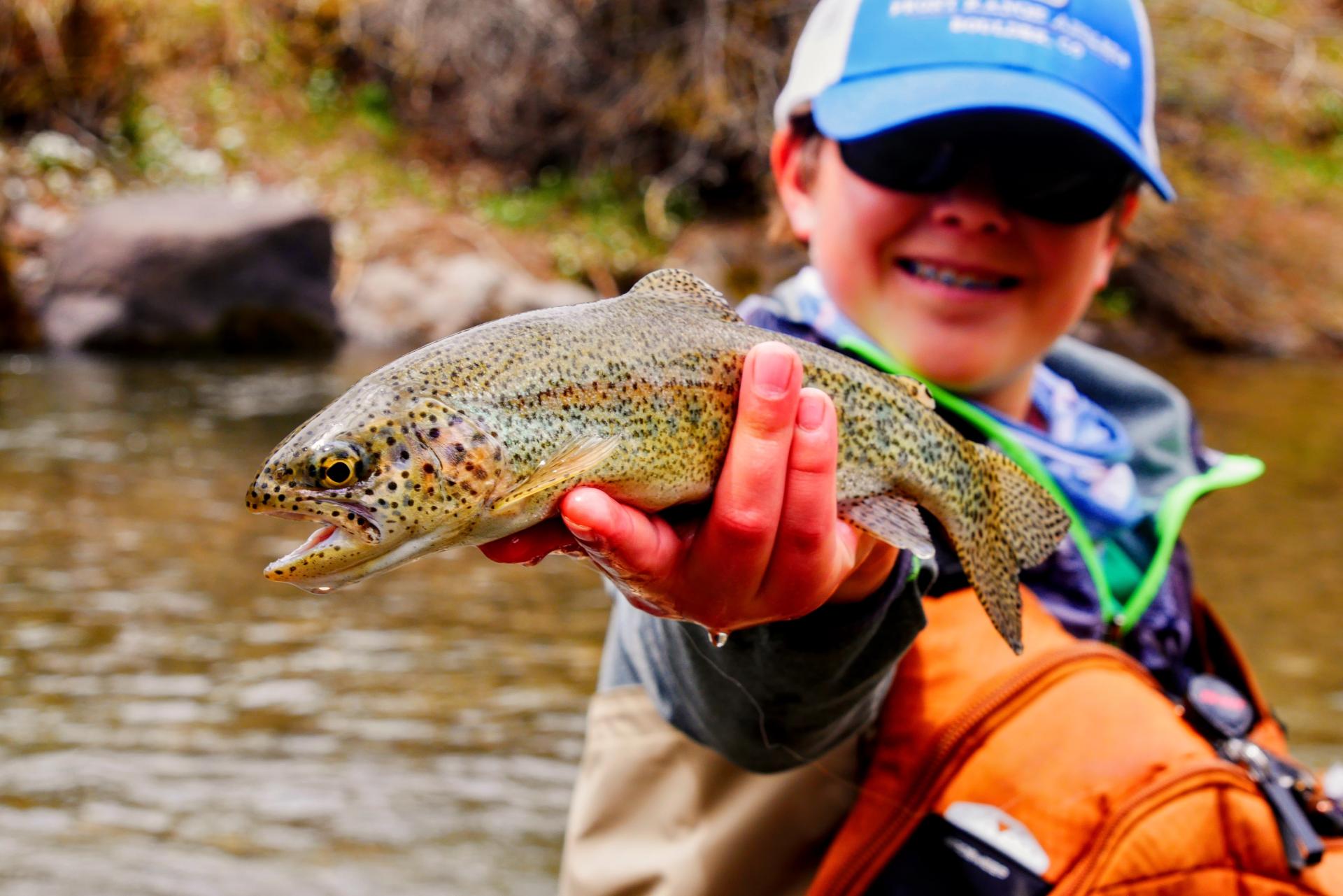 Take a fall color tour in one of America's best leaf-peeping destinations.
From mid-September to mid-to-late October, you will agree that Michigan's Upper Peninsula is one of the premier places in the U.S. to see fall color — and Tahquamenon Country is a favorite. The deep green leaves will turn bright crimson, sunny yellow and brilliant orange. We've mapped routes for the best vistas and leafy canopies. You will return fall after fall to be wowed.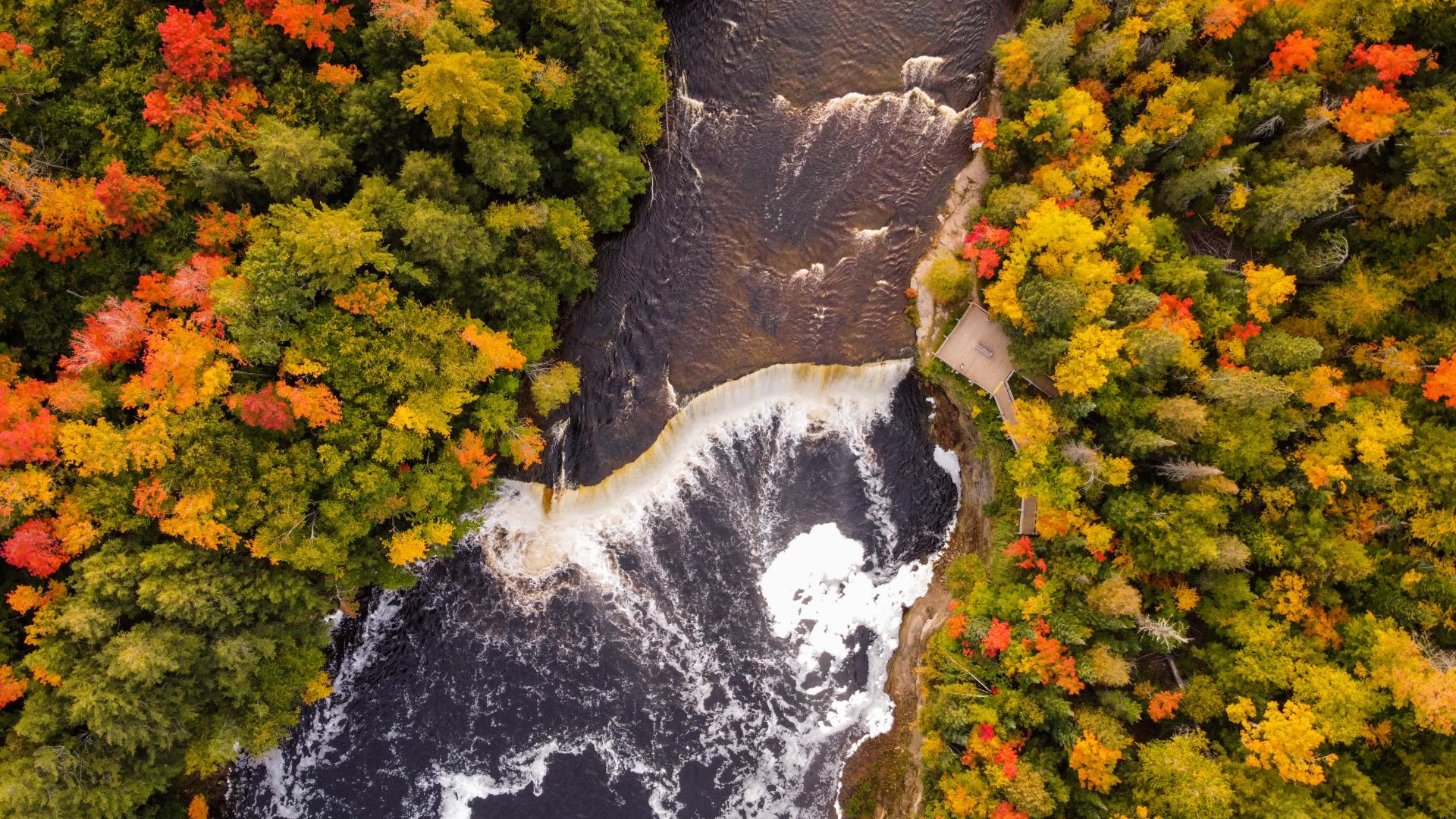 Immerse in our region's rich history.
There are so many stories to hear about the men, women and events that shaped this region. You can learn about the grit and brawn of lumberjacks that helped build the expanding Midwest at the Tahquamenon Logging Museum a mile north of Newberry. It hosts regular lumberjack breakfasts and logging demonstrations. The Luce County Historical Museum gives you a peek into Victorian-era jails, schools and home life.
A day trip will bring you to six historic lighthouses, including Crisp Point Lighthouse (circa 1875) and Whitefish Point Light Station (circa 1861), which are beacons along some of the most dangerous waters on Lake Superior. Haunting stories about the Shipwreck Coast and the loss of at least 200 ships, including the Edmund Fitzgerald, are told at Whitefish Point's Great Lakes Shipwreck Museum and aboard glass-bottom boat tours.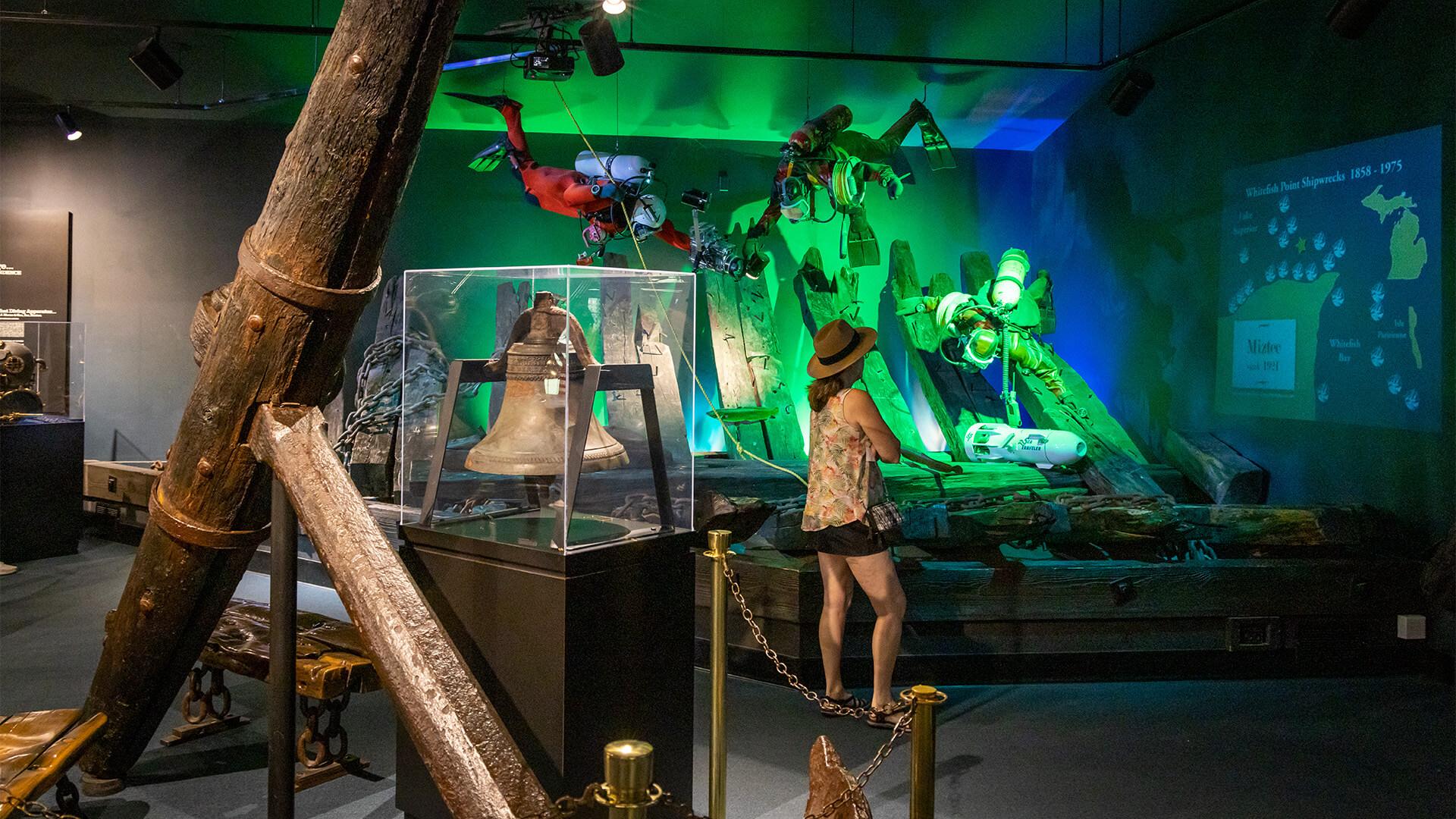 Photo Credit: Upper Peninsula Travel & Recreation Association
Stay close to the fun in these Newberry lodgings.
One of the biggest advantages to staying in Newberry is it is the hub for taking fun day trips in the Eastern Upper Peninsula. You can find the rates and amenities you want at Newberry hotels. Or reserve a night or more at Berry's Motel & Cabins, Halfway Lake Cottages, Kritter's Northcountry Campground & Cabins, Newberry Campground or Tahquamenon Falls State Park's campgrounds in Paradise. But do stay over. There are way too many things to do in Tahquamenon Country to fit in one day!