Newberry and the Tahquamenon Country area transforms into a wintry playground once the snow hits. With easy access to a multitude of top-tier Michigan winter activities, Newberry is the winter sports hub you are searching for.
Snowshoeing around Tahquamenon Falls
Tahquamenon Falls State Park offers some of the best snowshoeing in Michigan, boasting numerous trails surrounding one of the Mitten State's most iconic waterfalls. These Upper Peninsula snowshoe trails offer adventures suitable for snowshoers of all skill levels, including two packed snowshoe routes at the Upper Falls. 
This picturesque State Park also holds many winter events of the soft adventure persuasion, such as annual snowshoe races and lantern-lit guided hikes. Strap on your snowshoes and see for yourself why Tahquamenon Falls State Park is widely considered to be one of the premier places to snowshoe in Michigan.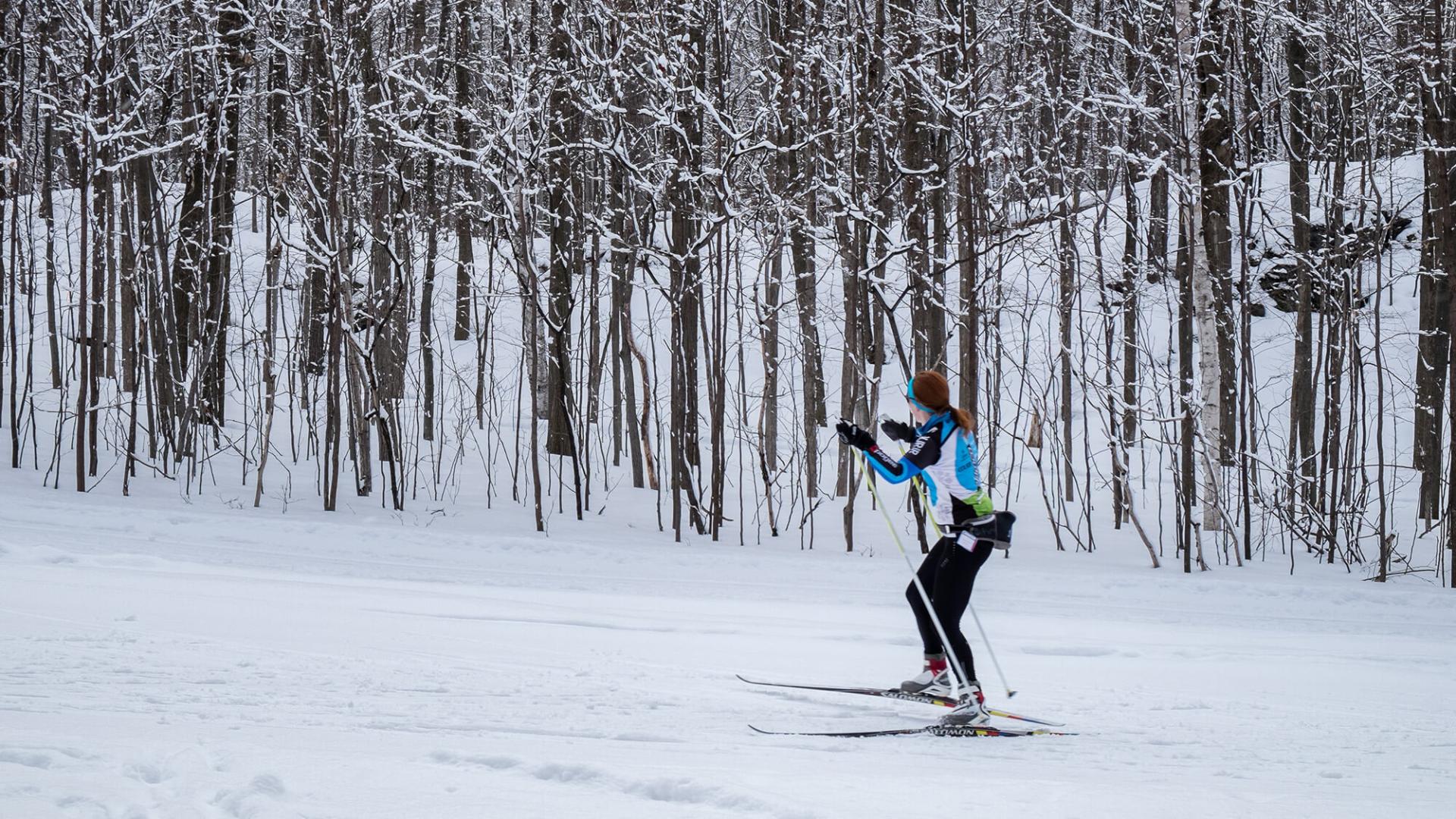 Experience Michigan Cross-Country Skiing
Imagine cross-country skiing through stunning Tahquamenon Falls State Park. Here, in the heart of this 50,000-acre winter wonderland, you can choose between a variety of trails — everything from a one-mile option to an eight-mile route. The Giant Pines Loop, one of the best cross-country ski trails in Michigan, is a 3.8-mile trail that transports you through peaceful hemlock forests and past two giant white pine trees, remnants of the logging era in the 1800s. 
Nearby Canada Lakes Pathway, located 5.5 miles southeast of Newberry, also boasts some of the finest cross-country skiing in Michigan. Visitors can enjoy 14 miles of groomed ski trails that also allow for hiking and biking in the warm season. 
Thrilling Downhill Skiing 
Looking for downhill skiing in Upper Michigan? Look no further than Tahquamenon Country. Big Valley Ski Hill, located just west of Newberry, offers a downhill ski hill perfect for skiers and snowboarders of all ages. Big Valley features a tow rope, and is a great tubing destination, as well. 
Skiing in Michigan is all about the snow, and Big Valley doesn't disappoint, offering incredible powder throughout the winter months! Big Valley also hosts several events, including their annual Newberry Cardboard Classic sled race. When it comes to affordable fun for the whole family, Big Valley truly offers some of the greatest options in the Upper Peninsula.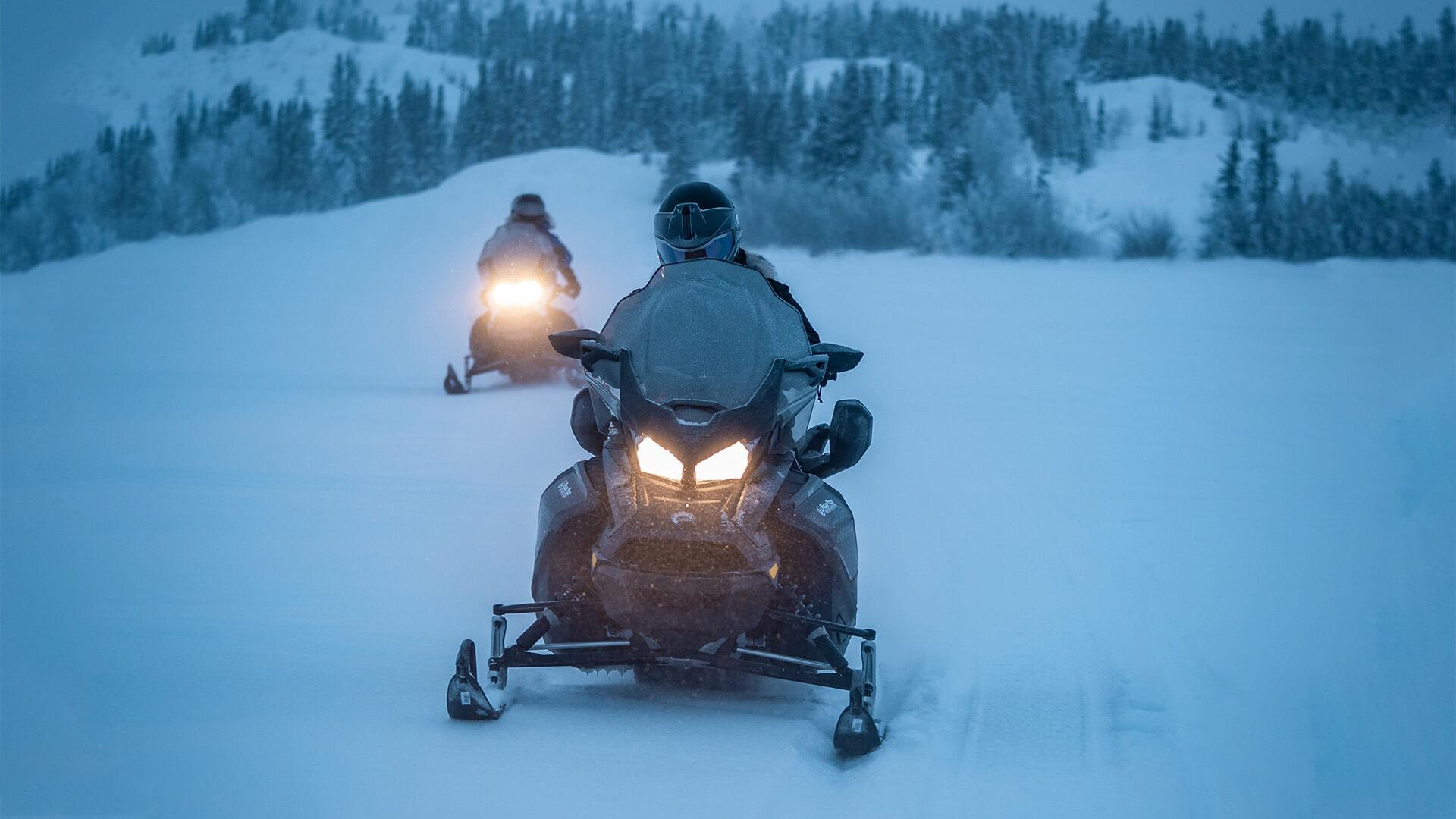 Nationally renowned Snowmobiling
It's impossible to talk about snowmobiling in Michigan without bringing up Tahquamenon Country. Over 128 miles of groomed Upper Peninsula snowmobile trails await the thousands who visit Tahquamenon Country each winter. 
Voted the fifth-best snowmobiling destination in the US, this pristine trail system connects to additional trails that lead to the entire Upper Peninsula. Come see for yourself why Tahquamenon Country boasts some of the best snowmobiling in the state.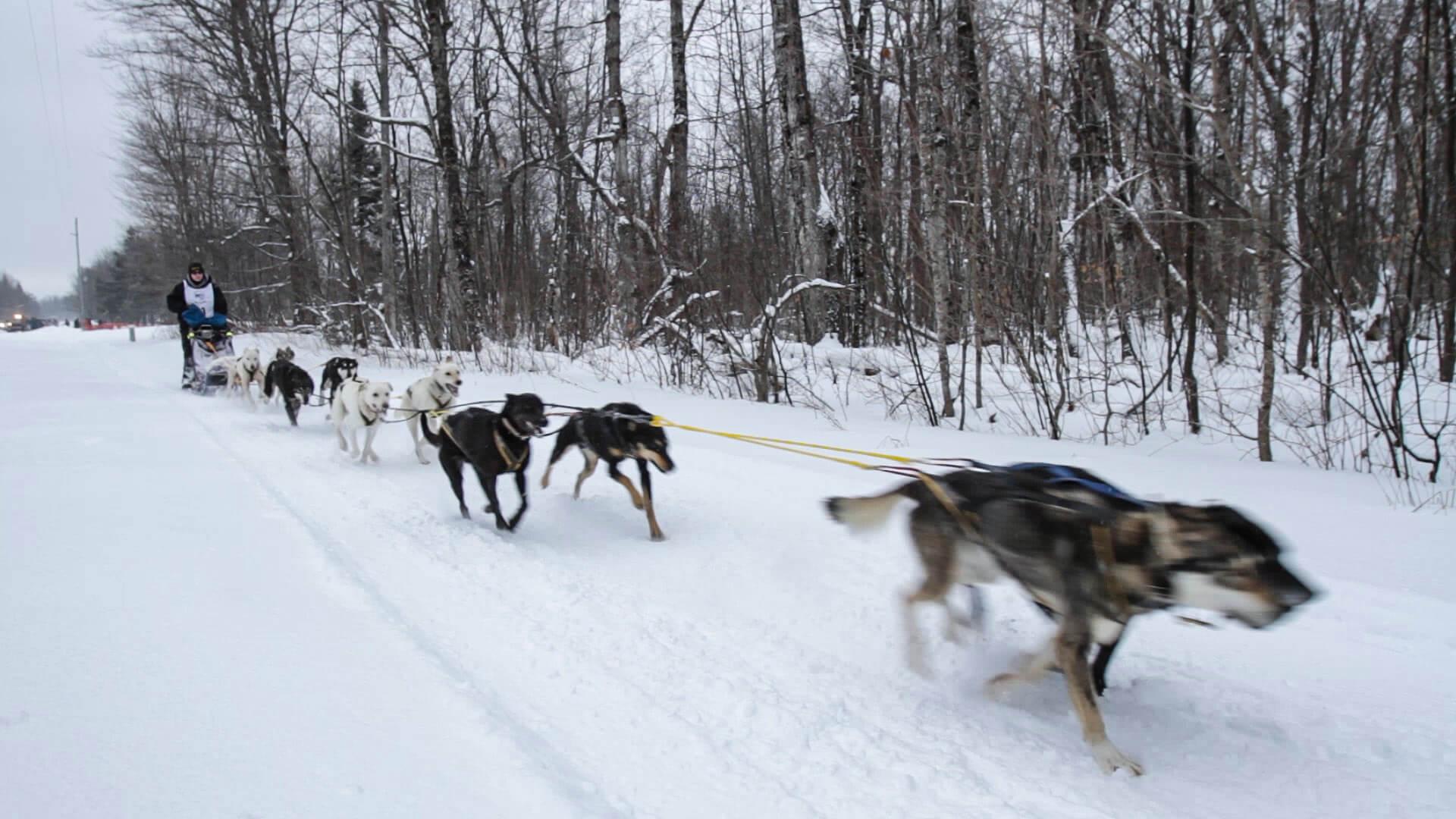 Try your hand at Dog Sledding
Whether you're a spectator, beginner, musher or pro, Tahquamenon Country boasts the top dog sledding in Michigan, period. Outfitters such as Nature's Kennel provide year-round dog sledding adventures, including day trips, overnight excursions and races. Nature's Kennel visitors can even hold sled dog puppies, tour the kennel and accompany the owners on training runs.
Regardless of which adventure you choose, one thing is clear: Tahquamenon Country's combination of perfect snow and pristine wilderness make it THE place to go for dog sled rides in Michigan.
Plan your Winter adventure to Newberry
You won't want to miss out on the top-tier winter sports Newberry, Michigan and Tahquamenon Country offer. Plan your visit today!