Just an hour away from Newberry is Whitefish Point at the northeastern tip of the Upper Peninsula. Synonymous with shipwreck history, bird watching and freighter spotting, this destination is especially popular with visitors. Learn more about its fascinating role in maritime history below. Then, plan a trip to experience it yourself!
Whitefish Point History
When French explorers first arrived to the region in the 1600s, they named this area for its abundance of whitefish. It quickly became important in fishing and shipping.
When talking about Great Lakes maritime lore, Whitefish Bay on Lake Superior is often referred to as the Graveyard of Ships. That's because of the 550 known major shipwrecks on Lake Superior's floor, 200 of them crashed near Whitefish Point, including the legendary Edmund Fitzgerald.
Things to do
Whitefish Point Lighthouse
Whitefish Point Lighthouse was built in 1849 to guide those ships to safety in the dangerous waters. Today, it is the oldest operating lighthouse on Lake Superior! The current tower dates back to 1861, when Abraham Lincoln was president. You can take a self-guided tour of the Lighthouse Keeper's Quarters which were built the same year. The light station is a registered National Historic Site.
Learn more about Whitefish Point Lighthouse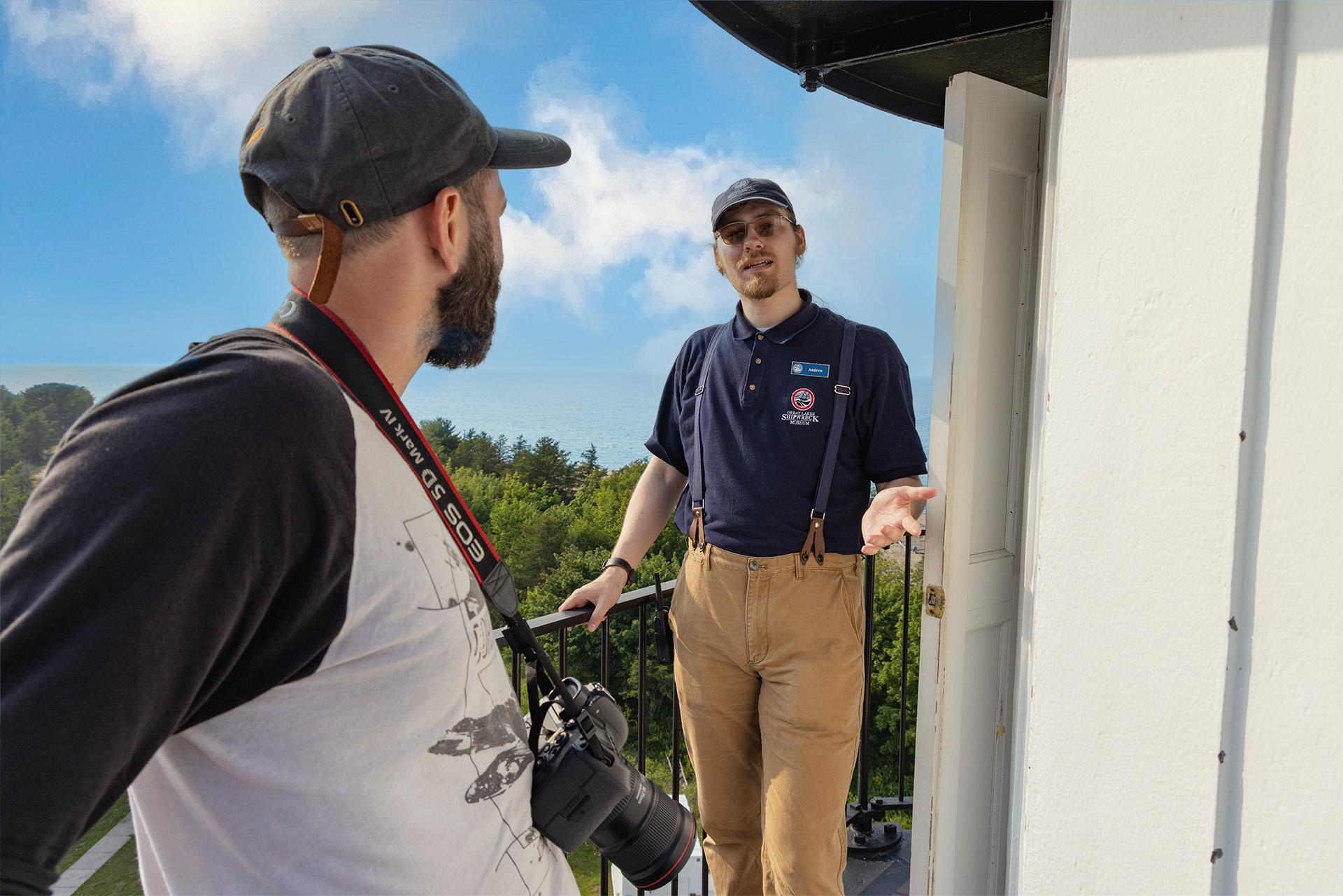 Photo Credit: Upper Peninsula Travel & Recreation Association
Great Lakes Shipwreck Museum
Visitors at the Great Lakes Shipwreck Museum can unearth a time capsule treasure trove full of artifacts and narratives from our maritime history. Several shipwrecks are part of this large, decade-spanning story, including the Edmund Fitzgerald, which sunk in November 1975 during a severe storm and rough waters. Its bell was recovered from the wreckage in 1995 and is on display at the museum today.
Take a guided tour of the museum and Whitefish Point Lighthouse, participate in hands on activities and explore several restored buildings on campus. These include the Lightkeepers Quarters (1861) and the Surfboat House (1923).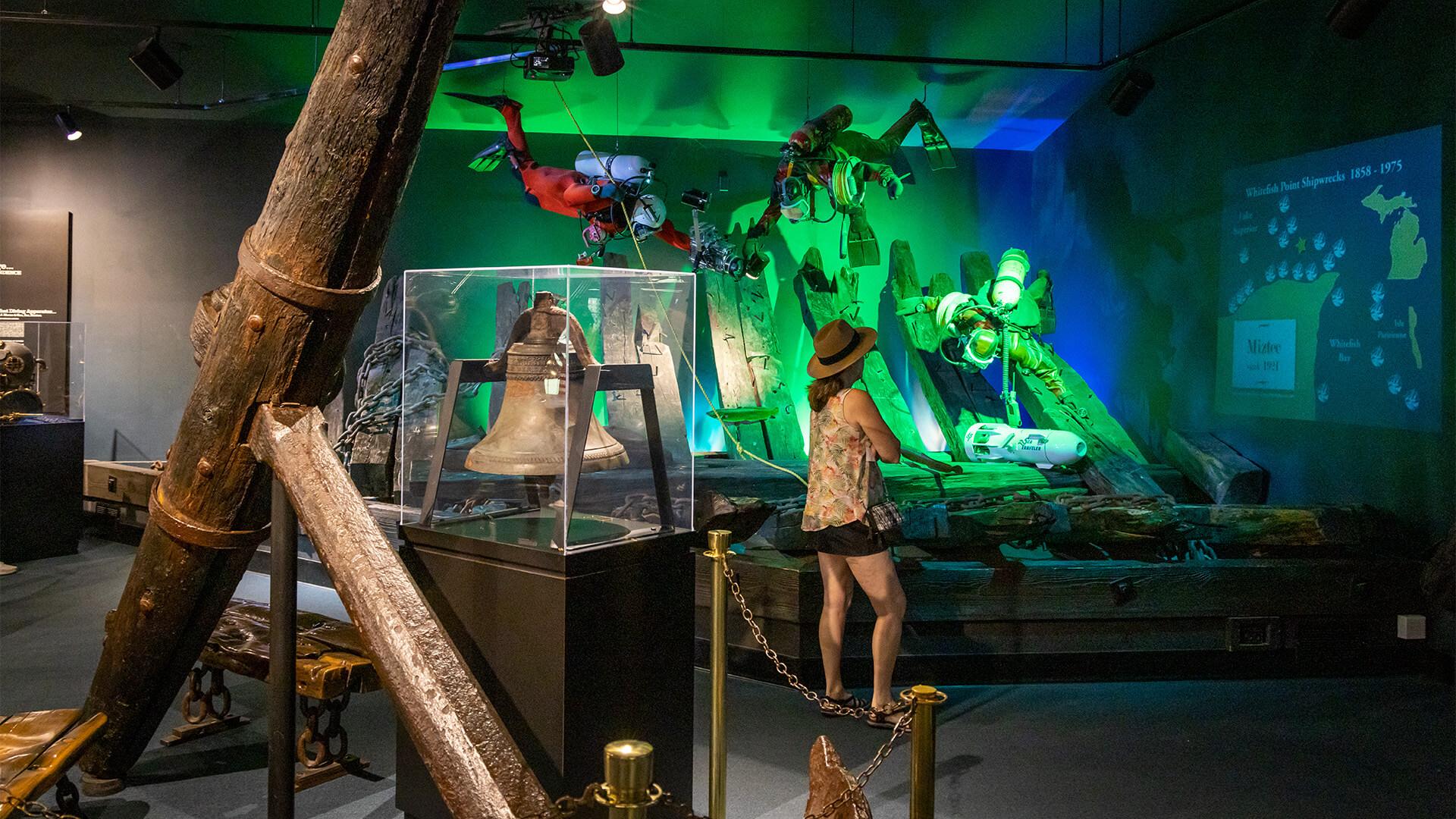 Photo Credit: Upper Peninsula Travel & Recreation Association
Whitefish Point Bird Observatory
Dedicated to studying and monitoring the migratory birds that pass through, this observatory has documented over 300 species! The migratory path dates back centuries with birds traveling through each spring and fall. Several rare and endangered species make the trek, too. Whitefish Point Bird Observatory is renowned as one of the most important spring flight corridors for raptors in North America.
The Whitefish Point Bird Observatory offers several programs and events throughout the year, including guided bird walks, educational presentations and workshops on bird identification and conservation. Visitors can also participate in bird banding demonstrations, where they can see researchers capture and tag birds for study.
In addition to its research and educational programs, the Observatory also maintains a visitor center with exhibits about migratory birds and their habitats. Find interactive displays, photographs and other information about the many species of birds the area has seen. With its stunning location on Lake Superior and its commitment to research and education, it is a must-visit destination for nature lovers of all ages.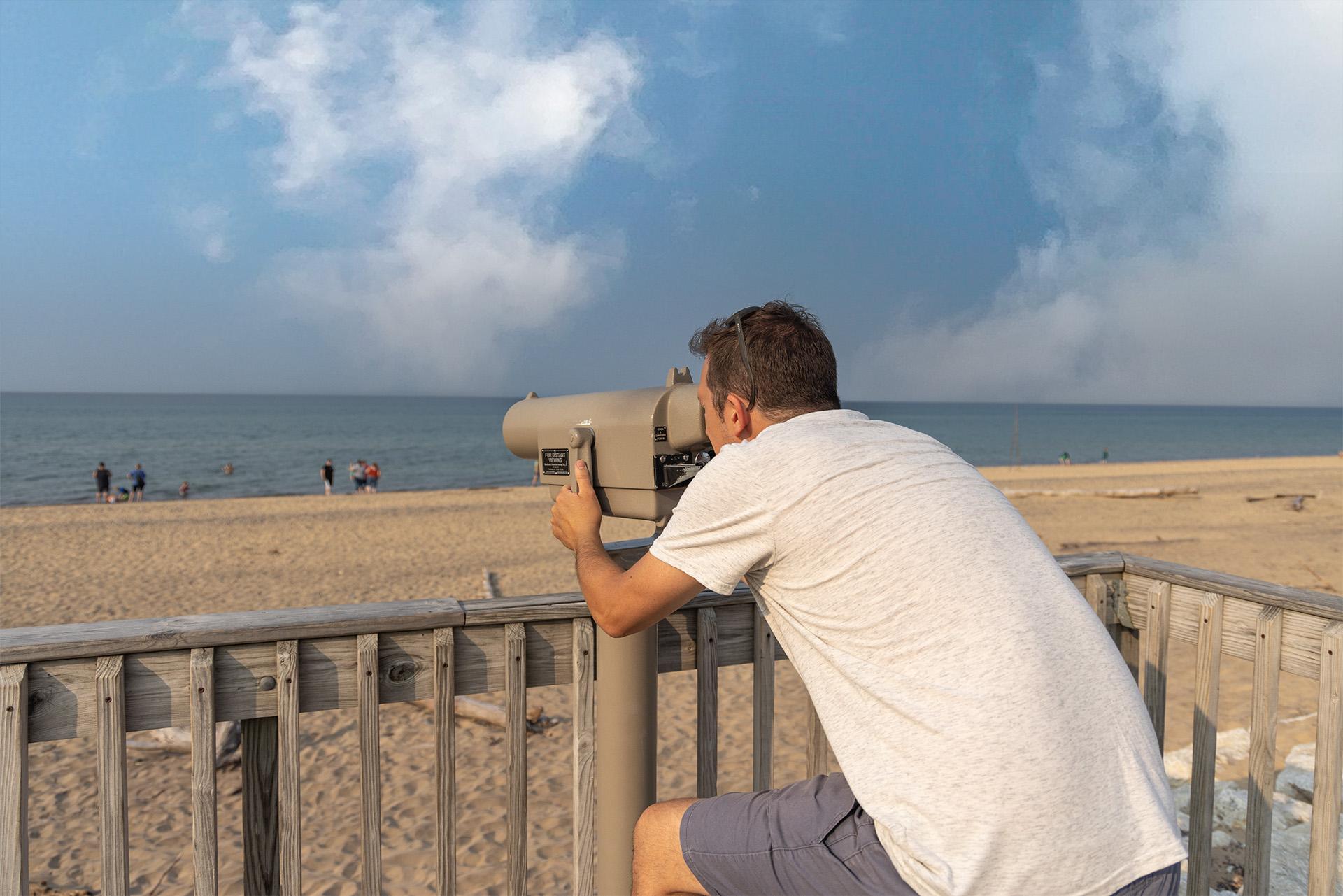 Photo Credit: Upper Peninsula Travel & Recreation Association
Splash on the beach
The beach at Whitefish Point is known for its beautiful scenery and crystal-clear waters. It's a great place to relax and enjoy the natural beauty of Michigan's Upper Peninsula after you've spent a day learning its history. There are also several hiking trails in the area that offer stunning views of Lake Superior.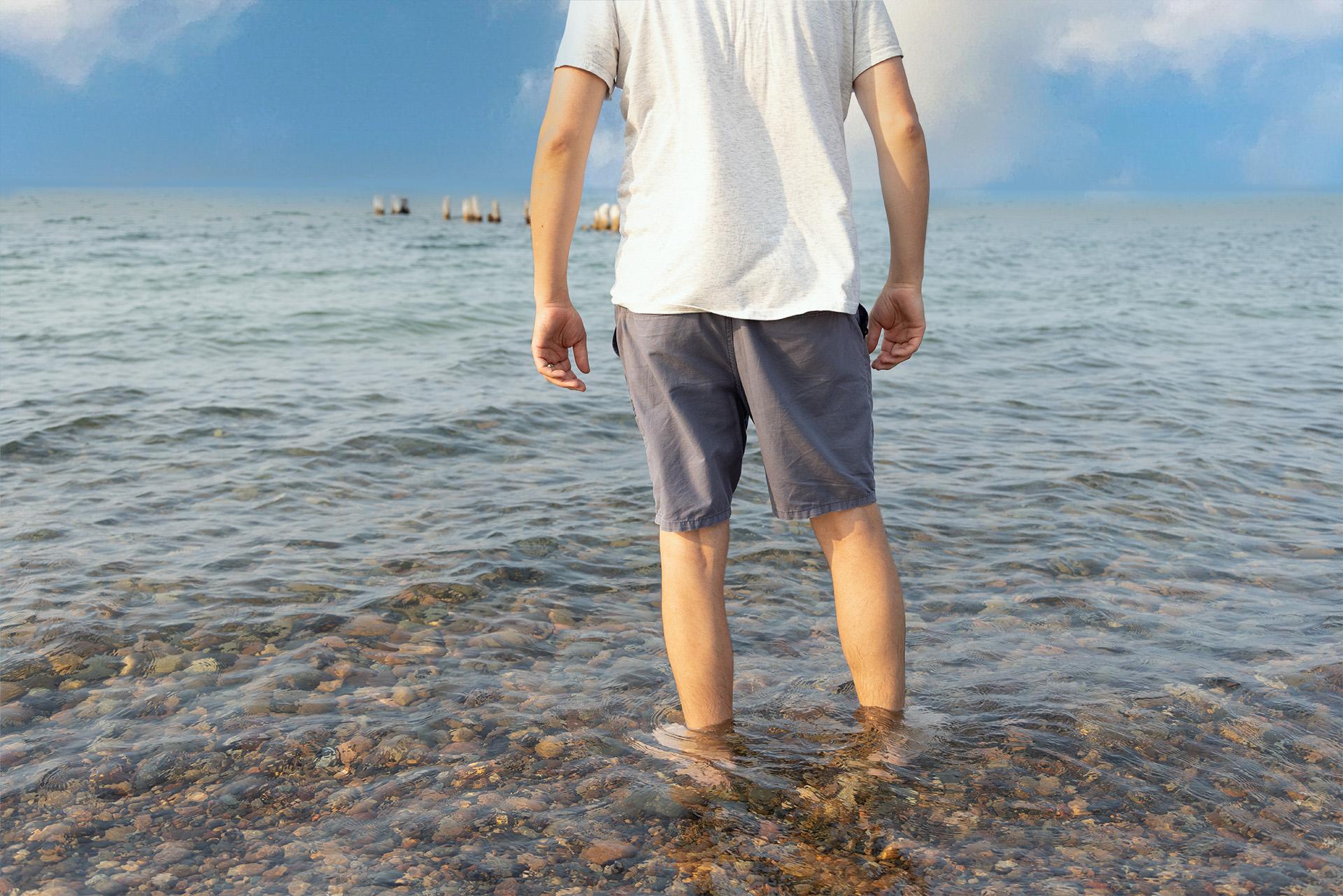 Photo Credit: Upper Peninsula Travel & Recreation Association
Base your U.P. adventures in Tahquamenon Country
When you stay in Tahquamenon Country, you are never far from some of the most popular attractions in the Upper Peninsula, including Whitefish Point. Book your hotel now on the dates you want, then start planning the best day-trip adventures ever!
*The main image is courtesy of the Upper Peninsula Travel and Recreation Association