From mid-September to mid-to-late October, the colors in the hardwood forests surrounding Tahquamenon Upper and Lower Falls will change. The deep green leaves will turn to bright crimson, sunny yellow and brilliant orange and the vistas will wow you at every curve in the road. See it once and you will want to return autumn after autumn. It's no wonder that USA TODAY readers repeatedly vote for the Upper Peninsula as one of the premier places in the nation to see fall color — and this area is a favorite.
Follow these Tahquamenon Country fall color tour routes
Below is a list of fall color tours along main roads, but pick up road maps for Luce and Chippewa Counties while you're here. Journeys on some of the side roads will lead to amazing canopies of leaves and lookout points. Here are two side trips to consider: (1) Take M-123, 10 miles north from Newberry to the dirt road, Skyline Drive, for some pretty scenery. (2) Go two miles south of the Michigan State Police Post on M-123 and turn on County Road 402 (aka Folley Hill Road). The picturesque vistas at the top of this road's hills will awe you.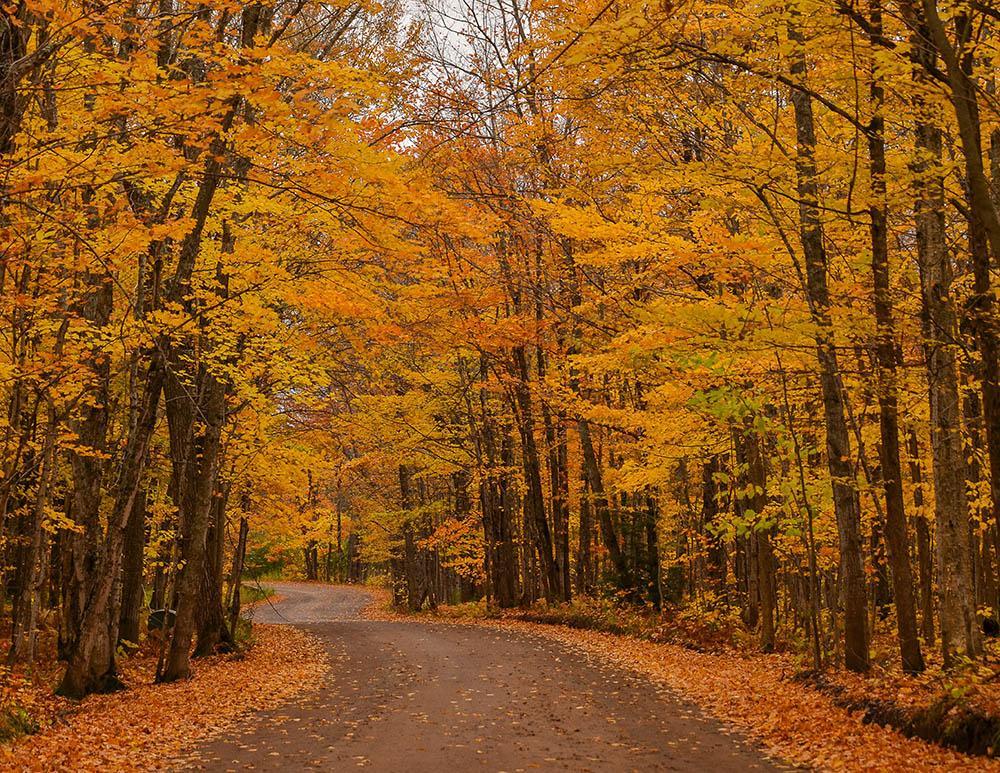 Newberry to Whitefish Point | 1 hour and 45 minutes (round trip; does not include time at popular stops)
Follow M-123 north from Newberry. Stop at Tahquamenon Falls State Park and visit the breathtaking Upper and Lower Falls. Catch a meal at the Tahquamenon Falls Brewery & Camp 33 Gift Shop while you are at the park or on your way back. They serve delicious whitefish dinners, buffalo burgers, salad options and more to go with their microbrews. Continue taking in the fall colors along M-123, turn left on N. Whitefish Point Road, in 11 miles turn left on W. North Shore Road and within 138 feet you will see your destination on the right.
This is home to the Great Lakes Shipwreck Museum, Whitefish Point Lighthouse, a beautiful beach for rockhounding and the Great Lakes Bird Observatory for seeing hundreds of migrating birds. To return, take the same roads to Newberry.
Tahquamenon Toonerville Trolley & Riverboat Tour | 6-½ hours (round trip)
Park your vehicle at 7195 County Road 381, Soo Junction, and see the fall color from a trolley train and riverboat. You will cruise on the Tahquamenon River to a private viewing area of the thundering Upper Tahquamenon Falls. It's a nice time of year to watch for wildlife along the way. Read more

Newberry to Crisp Point Lighthouse | 2 hours and 10 minutes (round trip)
This is a very scenic, pure Michigan wilderness ride. Take M-123 north to County Road 500 (a gravel road) and turn left. Stay on County Road 500 until you reach the fork for County Road 412. Take a right at this fork and continue on County Road 412. Stay on County Road 412 — it will again fork to the right and eventually, you will turn left on a small road that is County Road 412. (Yes, this is a driving adventure, but you will be so glad you did it!) Follow the road and signs to the lighthouse on Lake Superior. Park in the lot and walk down the boardwalk to Crisp Point. Reverse the route to return to Newberry. Read more.

Newberry to Brimley to Paradise Loop | 2-1/2 hours (round trip)
This drive will take you through the Eastern Upper Peninsula's beautiful wilderness and then for miles along Lake Superior's Whitefish Bay. Keep your camera ready! Take M-123 south from Newberry and turn left on M-28. Turn left on M-221 and continue to Brimley. Continue north on M-221, then turn left onto W. Lakeshore Drive. For an amazing view of Lake Superior, turn right onto S. Bay Mills Point Road and stop in Bay Mills. From Bay Mills, turn right onto W. Lakeshore Drive, enjoy the view, then take a right onto M-123 and follow it along Whitefish Bay to Paradise.
From Paradise, go south on M-123, then right on M-28. Follow M-28 for 24 miles west and turn right on M-123. Take it north to Newberry.
Newberry to Grand Marais Loop | 2 hours (round trip; does not include time at popular stops)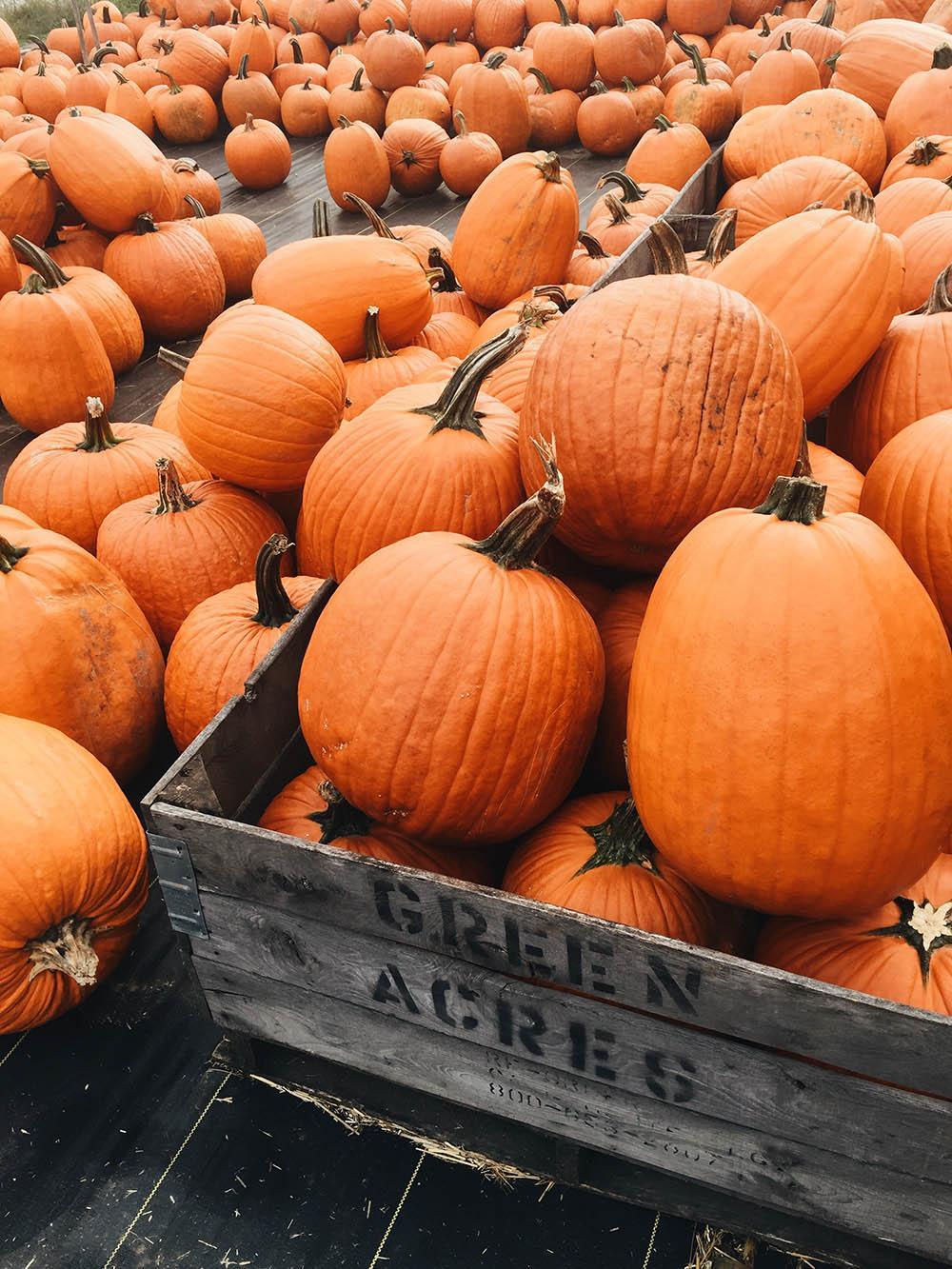 You will see colorful foliage, Lake Superior beaches and wilderness areas on this route. Follow M-123 north from Newberry and turn left on County Road 407, continuing north to Deer Park. Turn west on County Road 407, taking it along the lakeshore to Grand Marais Truck Trail. Make a slight left onto Randolph St. to reach Grand Marais. While in the area, you can enjoy the fall sights and outdoor activities at one of the Upper Peninsula's top attractions, the Pictured Rocks National Lakeshore.
From Grand Marais, follow M-77 south to Seney. There you have the option to visit the Seney National Wildlife Refuge where you might see migrating sandhill cranes and the refuge's year-round wildlife, including deer, bears, coyotes, otters, wolves and moose. Return to Newberry by going east on M-28, then north on M-123.
Check our weekly Fall Color Report for the best time to leaf peep
Because the timing for fall color in Tahquamenon Country changes each year, we recommend checking the Upper Peninsula Travel and Recreation Association's fall color reports for the Eastern Upper Peninsula, Luce County (Newberry) and Chippewa County (Paradise). Look for their weekly reports in September and October.
Make Tahquamenon Country your hub for fall adventures
Throughout the Upper Peninsula, there are so many beautiful lookouts, fall-decorated towns, scenic rivers and lakes to paddle, migrating birds to watch, waterfalls and lighthouses to visit, trails to hike, bike or ATV and historic sites to tour. Many of them are just a day trip from Tahquamenon Country. Make Newberry or Paradise your fall base camp and set off for your memory-making adventures. You can take home lots of gorgeous photos!